We are changing the way you think of showers
We aim to create an incredible sensory shower experience, leaving you feeling refreshed and rejuvenated after every use.
Most people think that water is just water, but as any frustrated parent of a child with eczema knows, there's a lot more to it than that. Peter Ha, the founder of H201, found out the hard way when he saw his baby daughter struggling with constant itching and irritation. After doing some research, he discovered that the tap water in their area was full of harsh chemicals that were triggering her eczema. Determined to find a solution, he teamed up with his coworker and used their combined experience of 15 years in building commercial water-purification systems to invent the H201SHIFT showerhead.
Not only does this revolutionary device filter and remove harsh chemicals from water, but it also infuses vitamin capsules into the water stream, providing a nourishing boost for hair and skin. Plus, the capsules are infused with beautiful scents and skin-loving ingredients, giving you the ultimate showering experience you look forward to every day.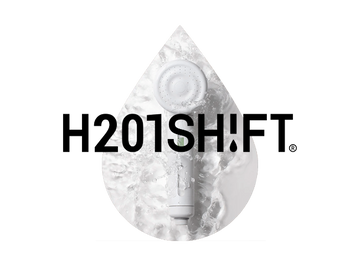 Our Values
Environmentally Responsible

We care deeply about our impact on the world, and we follow practices to reduce our environmental footprint.

Sustainably Sourced

We strictly follow fair trade standards to help protect the natural environment and empower our suppliers.

Sharing Love

We are on a mission to provide safer living conditions for those who need it most around the world.
Shop Our Signature Scents