Clean Beauty Essentials
Shower with

lovely scents


to your skin's delight,


hydrated & glowing.
Designed to provide an aromatherapy shower experience while improving skin and hair health, with its built-in shower water filter and specially formulated vitamin capsules
See Our Clinical Results
As Featured on: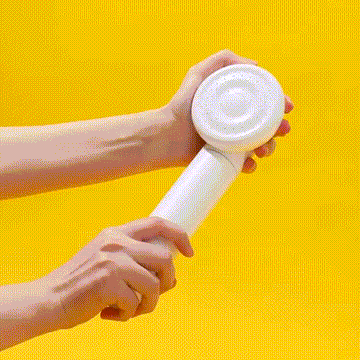 Aromatherapy Capsule Shower Head
Shower Reinvented
Simply pop a scent capsule into the shower head, which releases a lovely scent into the hot or cold shower and is infused with good-for-your-skin nutrients.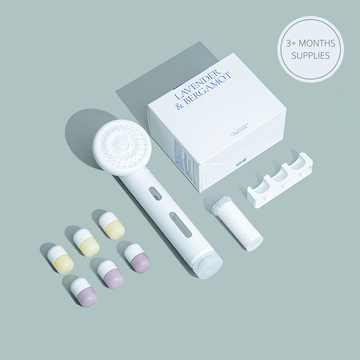 3-Month Bundle Kit
Everything you need for
Glowing skin—in one kit.


Take your showers to the next level with our Aromatherapy Shower Starter Kit! This kit includes everything you need to turn your daily shower into a luxurious spa experience. The refreshing scents and skin & hair-loving botanicals infused into the filtered water. Includes 3+ months' supplies.

What's included
Buy now

|

$70.00
Upgrade your shower in just 3 minutes
"After using this I hate regular water!! Marvelous smell and leaves my skin feeling so hydrated and smooth. The installation was easy."
"I've tried many different shower filters from amazon and this is easily the best one. It's so freaking easy to change the pods. My bf calls it the nespresso showerhead lol"
"The starter kit had all of the items to get started and the shower head fit my existing hose so it took 2 minutes to install. The shower experience and my skin now feel great and I love the increased water pressure! Will never go back to a regular shower head!"
"Great product and just what I needed! My old handheld dropped and was leaking for a little while so when I saw this one on a morning show I ordered it. I really wasn't sure it would connect well, but it did perfectly. I like the idea of the filter but love the aroma capsules as I enjoy spa like shower. Would definitely reccomend!"
"I can't say enough good things about this shower head. It is the best one I have ever bought. My hair feels softer, my skin is not dry and itchy and don't even get me started on the water pressure. It is amazing. I am buying another one for my daughter and for my mom. And lately I have noticed my hair is not falling out in the shower."
"I was skeptical at first but my shower now feels like the ones at a nice vegas style spas - subtle fragrances with a slick designed shower head."
Effective Pure Water Filter
3rd Party Lab Tested
|
5 micron(5μm) Shower Water Filter
New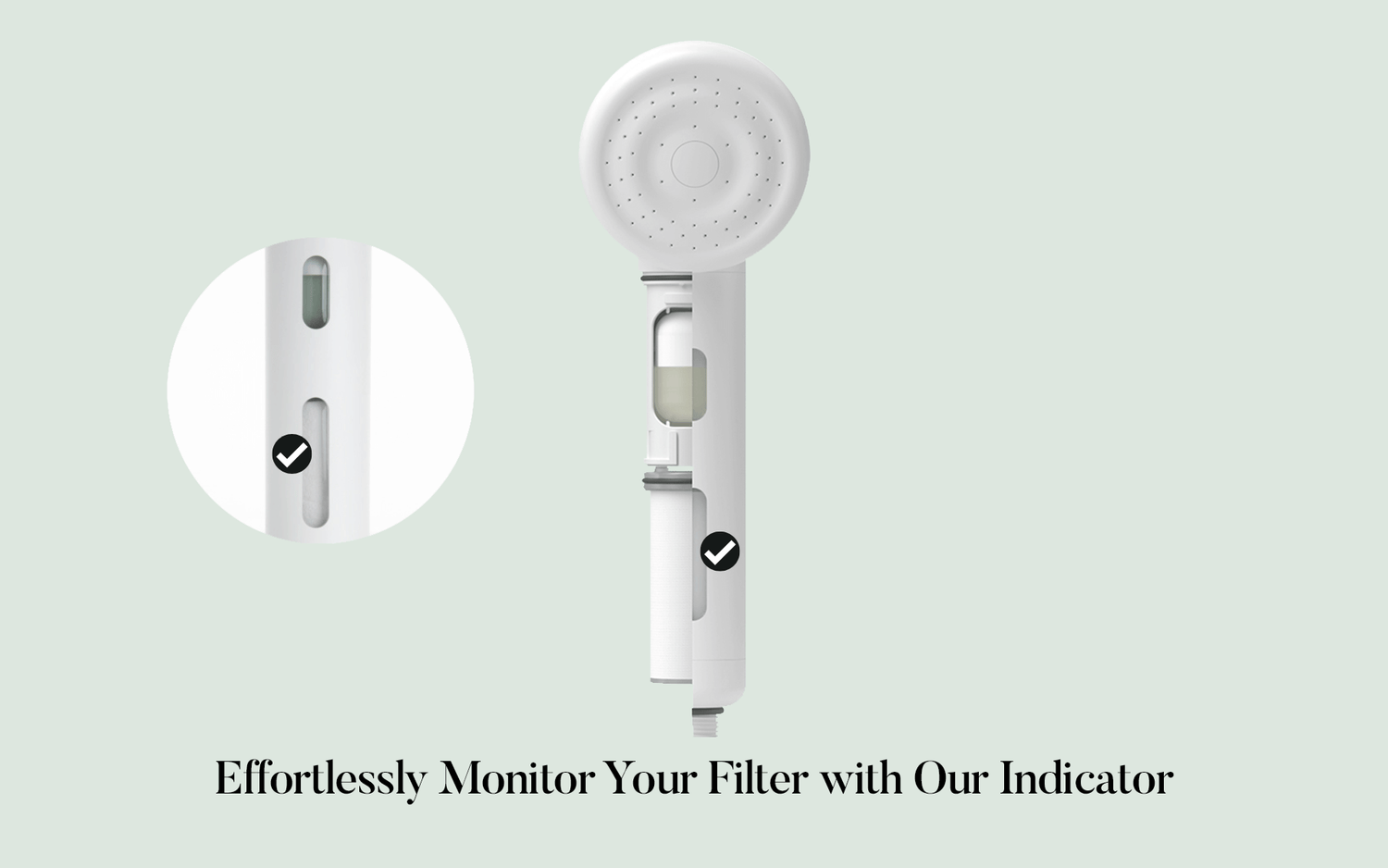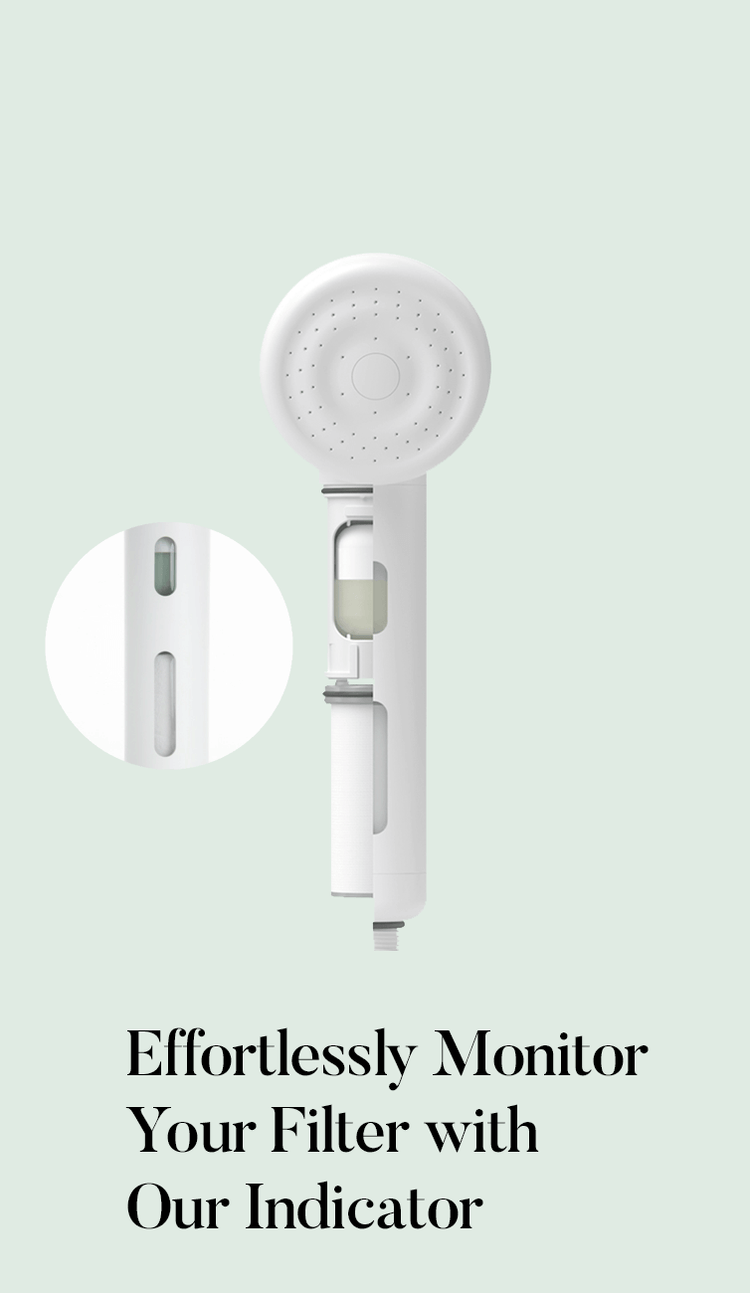 AFTER 3+ MONTHS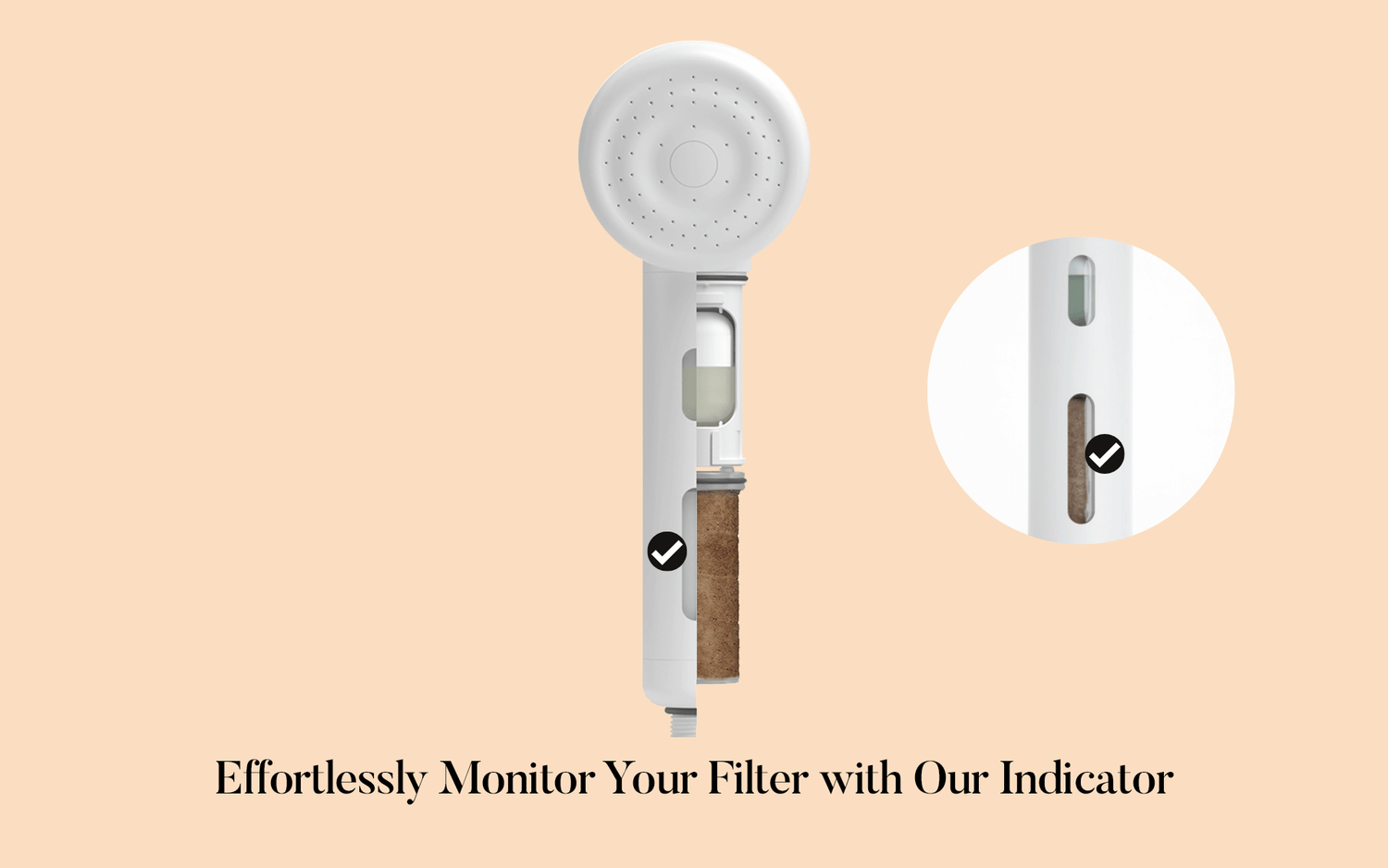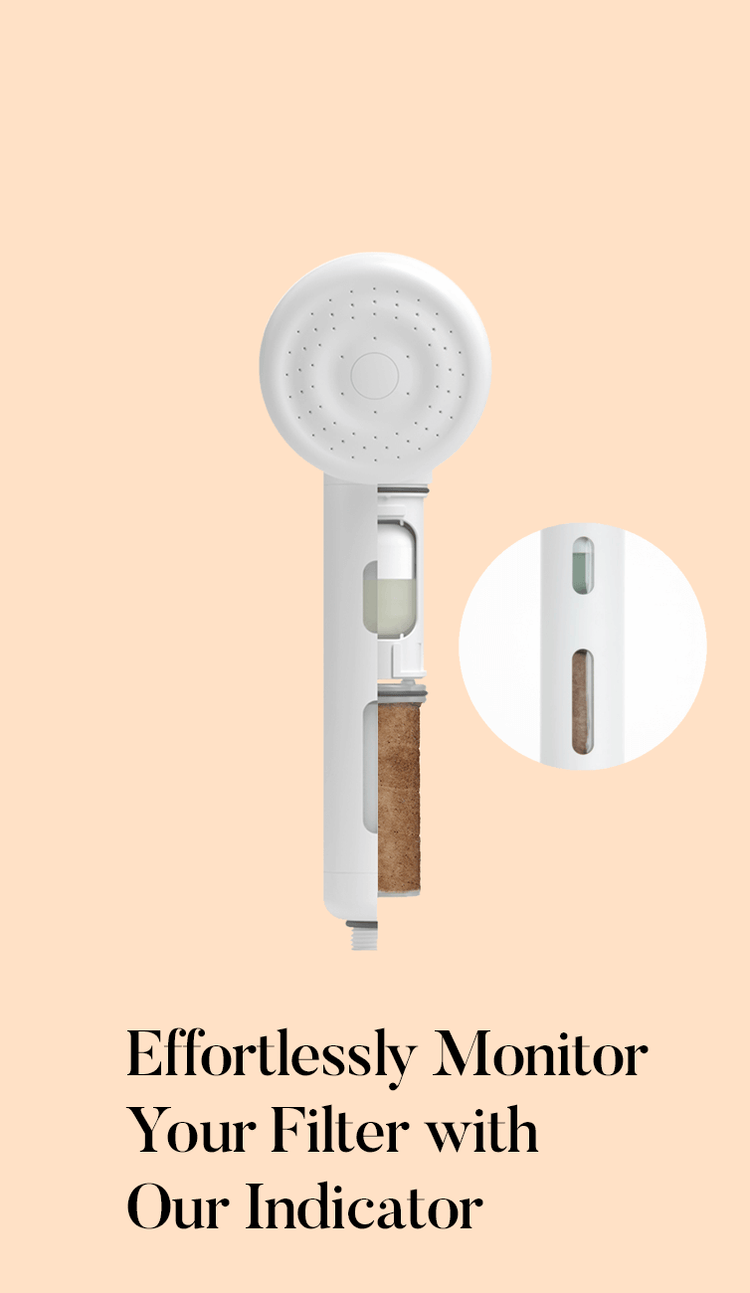 Frequently Asked Questions
Who needs this shower head?
Our showerhead is suitable for anyone who wants to improve their skin and hair health while showering. And also for people who want to enjoy a spa-like shower right at home without any hassles.
People with dry or sensitive skin: The vitamin capsule that infuses the water with skin-loving nutrients can help to moisturize and hydrate the skin, leaving it feeling soft and smooth.
People with eczema or psoriasis: The built-in filter can help to remove chlorine and other impurities from the water, which can irritate the skin and exacerbate eczema or psoriasis.
People with damaged or dull hair: The vitamin capsule can also help to improve the health and appearance of the hair, leaving it looking shiny and healthy.
People who want to incorporate aromatherapy into their shower routine: The aromatic scents that are infused into the water can help to soothe and relax the mind, promote a sense of well-being, and make the shower experience more enjoyable.
People who are looking for an easy way to improve their skincare routine: This shower head simplifies the skincare routine by allowing you to take care of your skin and hair while you shower, without the need for additional products or steps.
People who are looking to save time and money: Instead of buying multiple skincare and hair care products, this shower head allows you to get the benefits of many products in one easy-to-use device.
Overall, this shower head is a great choice for anyone who wants to improve their skin and hair health, add some aromatherapy into their routine, and make their showering experience more enjoyable.
Can I install the shower head myself?
Yes, you can! The installation process is really easy, only taking 1-2 minutes. It doesn't require breaking tiles, any fancy tools, or plumbing experience.
Simply remove your existing handheld shower head and hand tighten our shower head onto your existing hose connector. Watch our install video on the how-to-use page.
How long does each capsule last?
Our capsule is designed to last about 2 weeks on average and you can switch between different capsules every shower if you choose to.
How long does each filter last?
We recommend changing the filter every 3-4 months although it could last up to 6 months depending on your water quality.
Once the filter turns brown, it's time to replace the filter. You can easily check the color of the filter through the transparent filter monitor window.
Can I switch the scent every shower?
Yes! You can absolutely change the scent capsule every shower. Just pop the old one out, pop in the new one, and you're good to go. It only takes five seconds!
What does it filter?
We use a filtration system that involves 2 different processes to filter harmful chemicals and minerals.
Our pure water filter traps pipe rust, sediments, and any physical debris over the size of 5 microns and removes bacteria such as e.coli.
Our vitamin scent capsule neutralizes chlorine with vitamin concentrate and helps weaken calcium and magnesium bonds leading to softening of hard water and balancing the pH of water.
How much water does it consume?
The US EPA requires that all shower heads must meet each State's regulations.
All shower heads are shipped with a flow restrictor specific to each State:
• 1.75gpm for CA, CO, HI, NY, WA, VT
• 2.45gpm for all the other states.
How is the water pressure?
We have tested the over a thousand times to find the optimal water pressure: it has a high yet pleasant water pressure. You can check out the comparison video.
Let's be friends.
Tag
@h201shift.co
and be featured here.